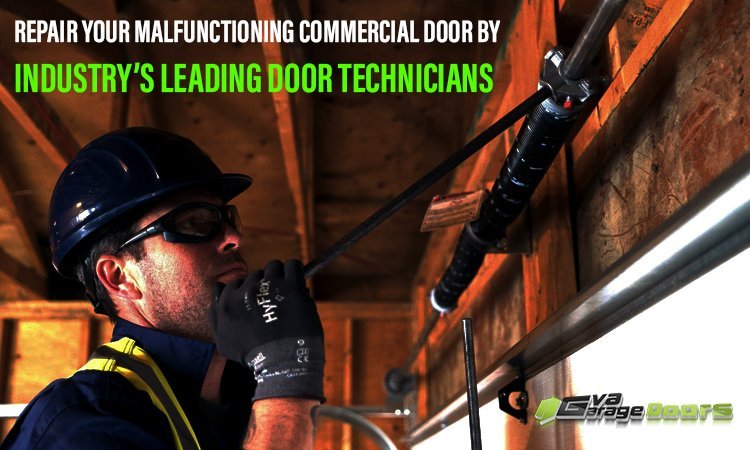 Just like a residential door, commercial doors also hold their importance. Both residential and commercial doors are used frequently. Whether it's your home appliance, a residential door, or a commercial door, when you make use of it frequently, it demands a great deal of care & protection from its users. In the event, you fall short to take care of your business door, it will definitely affect the security of your business.
Sadly, with one defective part, the entire business door will not work as it should. Every business requires a strong & sturdy commercial storefront door as it not just keep your business premises safe, but also contributes to the overall business appearance. A malfunctioning business door doesn't just cause inconvenience to a business, but also hinder your business operations and output.
What to do if your commercial door fails to close properly?
The most common complaint we receive from business owners is that the door doesn't close and open easily. There could be more than one problem behind this. We need to carefully check both the door & jamb. We will test the closing and the opening operation action of the door and inspect to find out if the door is secure and properly mounted to the jamb. We will also check the floor & the header on the swing side of the door to make sure the door doesn't have swing issues.
The probable cause your commercial door fails to close may include, but not limited to:
Door hardware & lock mechanisms damaged
Hinges no longer secured to the jamb or door
Hinges incorrect, worn, ill-treated or indecorously "tuned"
The building settling
Jamb no longer plumbs
Latch isn't entering the strike plate
Door closer out of adjustment or not operable
Door operator out of adjustment or not operable
Door warps or warped
Door damaged
When it comes to prompt commercial door repair in Vancouver, there is simply no better option than GVA Garage Doors. A business door has many large & small parts that you might not be familiar with. Also, you may not have the tools and expertise to manage critical projects like commercial door repair. That's why it is good to contact a professional like us and rest assured that your business door is going to serve the purpose for many years to come. You can't trust just anyone when it comes to commercial door repair in Vancouver. You simply need to call GVA Garage Doors  (604) 398 4009.