Garage Door Problems?
Contact Us
Free Affordable Quote!
Call (604) 398-4009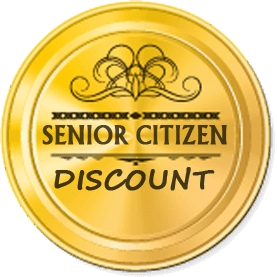 We Love & Respect Our Clients
Click To See Our Reviews & Rewards
Reviews & Rewards

Click here for Interactive Designer


Amarr – Carriage Court


Amarr – All Residential Garage Doors 2018


Amarr – Vista Full view Glass Doors


Amarr – Wood Garage Doors


Northwest – Contemporary Steel Doors

Chain 1/2Hp
CHAIN 3/4HP
Belt 1/2hp
belt 3/4hp
wall mount
Accessories
1/2 AC CHAIN  
WI-FI®
GARAGE DOOR  
OPENER
1/2 DC BATTERY 
BACK UP CAPABLE CHAIN  DRIVE 
WI-FI ® GARAGE
DOOR   OPENER
3/4 AC CHAIN  
WI-FI® 
GARAGE DOOR  
OPENER
1/2 HP AC 
BELT WI-FI
GARAGE DOOR OPENER
1/2 HP DC 
BATTERY  
BACK UP 
BELT DR 
GARAGE DOOR 
OPENER
¾ HP AC BELT DR WI-FI®
 GARAGE DOOR 
OPENER
DC BATTERY BACK UP CAPABLE 
CHAIN DRIVE
WI-FI ® 
GARAGE DOOR     OPENER
DC BATTERY BACK UP 
CAPABLE 
WALL MOUNT 
GARAGE DOOR 
OPENER
DC BATTERY BACK UP 
WALL MOUNT
WI-FI® 
GARAGE DOOR OPENER
1/2 HP  AC CHAIN DRIVE WI-FI ®
GARAGE DOOR OPENER
DC BATTERY BACK UP CAPABLE 
CHAIN DRIVE
WI-FI ® 
GARAGE DOOR     OPENER
Why Choose Us
Quality
All our technicians are trained to find the least expensive solution to your problem without sacrificing quality
satisfaction
We guarantee high quality for our professional Door Repair services
Maintenance
Qualified professionals with years of mechanical and electrical experience
24/7 Services
GUARANTEED one hour response time to All Doors emergencies
we are available 24/7 for any emergency.
Our Services
Garage Door services
We're Here For Any Garage Door Service you Need! (604) 398-4009
New Garage Doors Installations
Garage Door Repair
Repair Or Replace Your Garage Door Opener
Service and Replace Doors and Operators
Call Our Experts For A Free Garage Door Estimate Today!
Door Repair Services
If you need your door repaired quickly and efficiently get in touch with GVA Doors now. Our 30-minute response time guarantee and affordable prices for door repairs in Greater Vancouver is what makes GVA Doors the door repair company you should rely on. We work hard every day to continually improve our quality of service,
Broken Spring Replace
Motor Installation Services
Door Installation Services
Safety Sensor Alignment
Broken Cable Repair
25 Point Safety Inspection
We Can Repair Any Brand
Our vision
Our job isn't done until you as customer say it is. We guarantee your satisfaction. We value our great reputation and do all we can to maintain it. Aside from our people, our reputation is our most valuable asset and we treat it as such.
352
Approved projects
120
Returning customers
2
Award nomination
12
Years of experience
We have 1000's of choices available
We will help you pick the right door for your home!
Certified Local Repair Specialists
Call Now for Immediate Assistance!
24/7 Emergency Service Available
Evenings & Weekends At No Extra Charge
Our clients say
GUARANTEED 30 MINUTE RESPONSE TIME
to All Doors emergencies during business hours
Ken Yih
The spring on my garage door had broken the night before our baby shower. We were scrambling to find someone to come in and repair it so it wouldn't be cancelled and GVA picked up when no one else was answering. They had someone come in at 9am the next morning who made good recommendations and was very quick and professional. Would absolutely use them again and refer to anyone else.
Trevor and Teresa Felts
Amazing!!!! On a Sunday morning my garage door broke…. I happened to find GVA online. I called and Ross was professional and ready and willing to help me. He was at my place within and hour and my door is now working better than ever!! AND it was very affordable!!! So grateful. THANK YOU ROSS!! You saved my day!!!
More Testimonials

Facebook


Google-plus


Yelp


Pinterest


Twitter


Youtube

About Us
At GVA Garage Doors, we are here to help. Based in Burnaby, we cover all parts of the Greater Vancouver. Providing our valued customers the best service possible, we are available 24/7 for any emergencies or requirements otherwise. With over a decade worth of industry experience, we provide installation and repairing services using only the best materials and manufacturers in the industry.
contact info
(604) 398-4009
info@gvagaragedoors.ca
Address
6562 Griffiths Ave
Burnaby, BC V5E 2X2
write us a massage
Today Special Get
Any Service
Hours Minutes Seconds