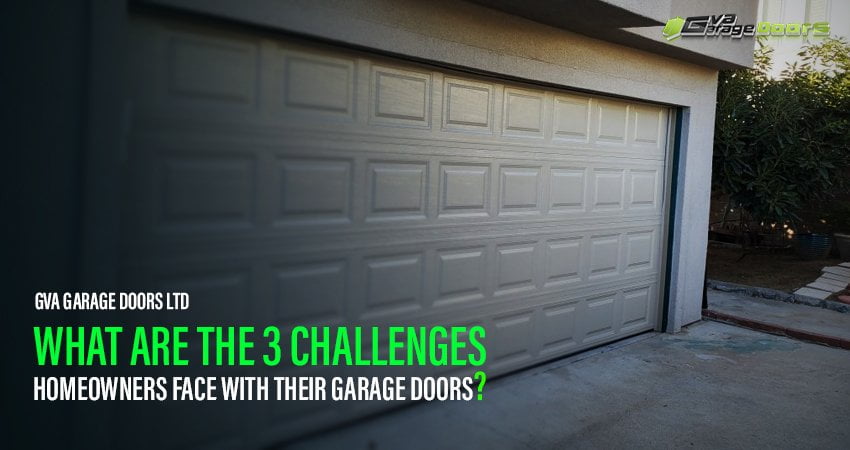 When your garage door malfunction, it surely can put your vehicle & safety at risk. It'd be wise to sort out any problem you have in your overhead door by the experts and restore its functionality immediately. Let's discuss the 3 most common issues are faced by garage doors in most homes:
Issues in garage door roller:
Is your overhead door acting strange? Is it making big noise while opening or closing? Well, the rollers might be the main culprit here. With damaged rollers, you can't get the same functionality as you used to have except you get the rollers repaired by a garage door specialist. The creaking sound creates a lot of nuisance, it requires instant fixing.
You can always rely on the professionals of GVA Garage Doors for your garage door roller repair. We're experts in dealing with damaged or faulty rollers. Making use of the latest tools, we can fix the issue on-site and get your door back on track in no time. Call us now for prompt garage door repair in Langley!
Issues with the garage door opener:
Openers are the most important part of an automatic overhead door. This critical component consists of many other essential parts that work collectively to give you a smooth-functioning garage door. If the opener is working the way it should, you can raise and lower it without any difficulty. But if any component such as Warn Gears, Motors are damaged, or the limit switches have malfunctioned, it can trigger issues with the opening & closing of the door.
The circuit boards may be damaged or the Drivetrain may be worn out, there could be many reasons why your overhead door isn't working the way it should. But you don't need to be worried as GVA Garage Doors are just a call away from you. We are the most dependable name when it comes to garage door opener repair or replacement in Langley. Let our skilled garage door specialists examine the issue with your garage door opener & provide the right solution.
Issues with garage door panels:
Like roller and openers, panels are also one of the very essential components of a garage door. However, it is also the component that often needs repairs & replacement. The panels hold the garage structure in place and even play an important part in the aesthetics. Henceforth, if they're not working properly, you need to look for immediate garage door panel repair or replacement.
GVA Garage Doors is the Best Garage Door Company Langley for so many reasons. If you want us to take care of your garage door repair needs, do reach us at (604) 398 4009!