Looking For Emergency Garage Door Repair Coquitlam & Door Repair Services in Coquitlam? Call GVA Garage Doors at (604) 398-4009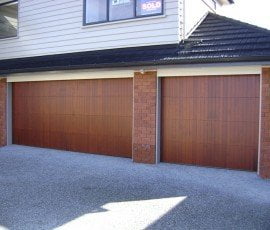 Our range of 24/7 garage door repair services include:
Garage Door Spring repair
Garage Door Opener repair
Garage Door Cable repair
Garage Door Replacement
Broken Garage Door Motors
Damaged Rollers Repair
Locks & Security
Emergency Garage Door Repair Coquitlam & Full Range of Door Repair Coquitlam Services
Our 24/7 garage door repair services in Coquitlam far exceed the efforts of our competitors. Our attractive prices make garage door repair Coquitlam in your home very affordable. All of our technicians are experienced in repairing doors from every manufacturer so you will be in safe hands with us. Our vast experience enables them to work with doors old and new, to have your garage door looking as good as new in no time!
We work with all the following brands:
Liftmaster, Chamberlain, Stanly, Amarr, Raynor, Craftsman, Sears, Overhead Door, Marantec, Wayne Dalton, Garaga, Haas, Lynx, Clopay, Linear, Genie
Contact us About Garage Door Repair Coquitlam Services
Call us at (604) 398-4009 and we will be glad to help you anytime, anywhere. GVA Garage Doors is your 24/7 garage door repair expert in Coquitlam and we also provide a full range of Door Repair Coquitlam and locksmith services on request.
Coquitlam is a city located at British Columbia, Canada.
Garage door Services Coquitlam
Are you experiencing issues with your garage door? Are you in need of assistance with a none operational Garage Door? What you need is to avail of a reliable Garage Door Service in Coquitlam. For it provides our vehicles with security, Maintaining the garage door functioning is very important. By having a garage door that is functioning, you decrease the chance of thieves from stealing your car and entering your garage, or getting stuck with your car when the door wont open. Regular maintenance and checking of your garage door are essential since lots of people do not take interest in caring for their garage door so that you may need to consider asking for help from a garage door Repair Coquitlam Specialists.
Garage door repair Coquitlam
There are times when our garage door becomes broken or damaged and may produce unnecessary noises. In cases like this one, you need to have a reliable Garage door repair specialist in Coquitlam. Our Experts from Coquitlam, BC can fix any kind of door that you have. The garage is the place for keeping our vehicles safe and that is why a repair is needed as fast as possible in order to ensure the safety of our vehicles and the persons inside your home.
Emergency garage door repair Coquitlam
Some people do not realize the risk of having a broken or damaged garage door. It does not only increase the possibility of theft but also put the lives of the people living in your home in danger if left unfixed. Emergency Garage door repair Coquitlam is needed in order to avoid having emergencies caused by the garage door malfunctioning or being broken.
Garage door spring repair Coquitlam
The spring of the garage door plays an important role in the opening and closing of the door. If ever you have noticed a problem with your garage door, it may be because the garage door spring needs some repairing. There may be a time that they may break and that is why a garage door spring repair Coquitlam, BC should be an option.
Garage door cable repair Coquitlam
The garage door cable is a very important part of a garage door for it is the one bearing the entire weight of the garage door. It often bears a lot of tension that helps in making your garage door run smoothly. Is your garage door not working well? Then maybe the cable is the cause of the problem and you need to contact a Specialist for cable repair Coquitlam .
Garage door opener repair/replace
Did the garage door opener break? Is it creating noises? Then you should consider having it repaired or in severe cases, have it replaced by professionals. Just like the other parts of the garage door, this one should be in a good condition.
Garage door installation
There are cases wherein a garage door repair on certain parts of the door will not work. A garage door installation is a perfect solution in cases like these ones.
What are the different parts of a garage door?
The garage door consists of various parts in which each of them has their own contribution for the garage to function well. The springs support the door whenever opened or closed. The sensors play a big part in determining if the doors are opening or closing. The rollers ensure the smoothness of the movement of the door whenever it is opening or closing. The garage door hinges also play a big part in it.
The garage door should be proper maintenance regularly to avoid accidents and inconvenience. In Coquitlam, one can avail of various garage door services from the professionals